Introducing the Ford Family
Ford Blue Advantage™: Confidence at Every Turn
Experience the benefits of Ford Blue Advantage! Each Ford Blue Advantage vehicle features a limited warranty, multi-point inspection, 24/7 roadside assistance, and FordPass™ Rewards Points.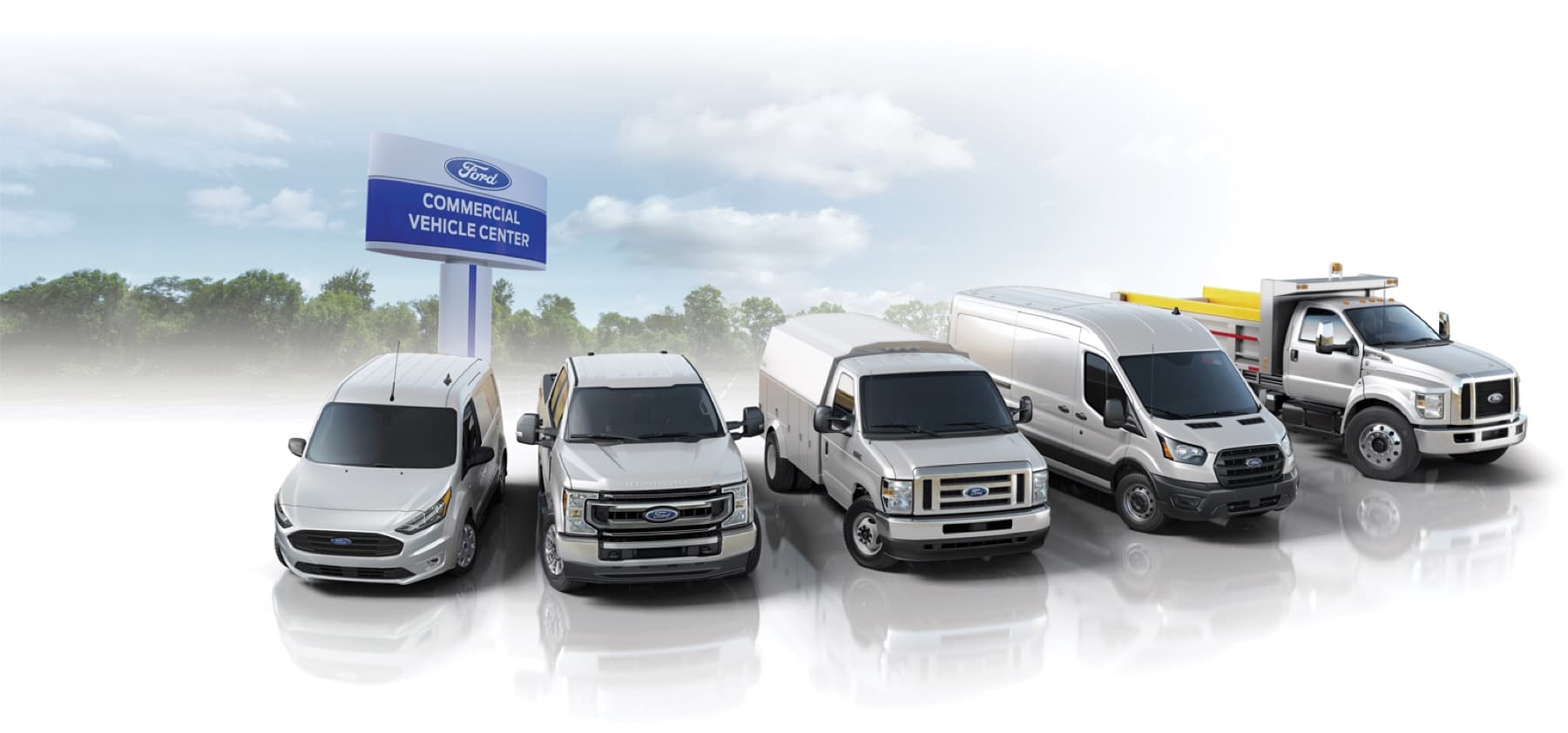 Built for the Road Forward
Your job has never been tougher. And we'll be here to help you keep working. Ford Commercial Vehicles are engineered to withstand the severity of everyday on-the-job duty.

Welcome to Shaker's Family Ford
The company's number one goal is that every aspect of our customers' relationship with us is 100 percent transparent. Most dealerships have a very vague way of dealing with issues and prices, making everything unclear for the customer. For that reason, many dread visiting a service shop or dealership, because they end up not understanding exactly what the issue is and why it costs so much.
We have taken a radical turn in the opposite direction. First of all, when it comes to prices, we go out of our way to properly explain to you exactly how we got those figures, what needs to be fixed on your car, and most importantly, why. The same principles apply to our sales department, meaning that our salespeople have a fixed salary and are not operating on a commission. There's also no "sticker price" or any artificial negotiation method, we just sell our cars for the lowest possible prices.
Every vehicle needs to be serviced once in a while. From regular maintenance work to more complex operations, our Ford Certified technicians are here to help you get back on the road in no time.
Bringing your Ford to a service shop that specializes in your brand comes with a host of advantages. Our technicians know every Ford model inside out, drawing from their experience to quickly identify the most optimum solutions for every problem. We also exclusively use genuine Ford parts, using the manufacturer's own high standard of quality as a way to measure our own.
A great selection of vehicles, both pre-used and new, a top team of service technicians, great finance options, and an overall total transparency policy in every department; these are the pillars on which Shaker Family Ford was founded, and on which it still proudly stands today.
Contact Us